THE GLOBAL INITIATIVE NETWORK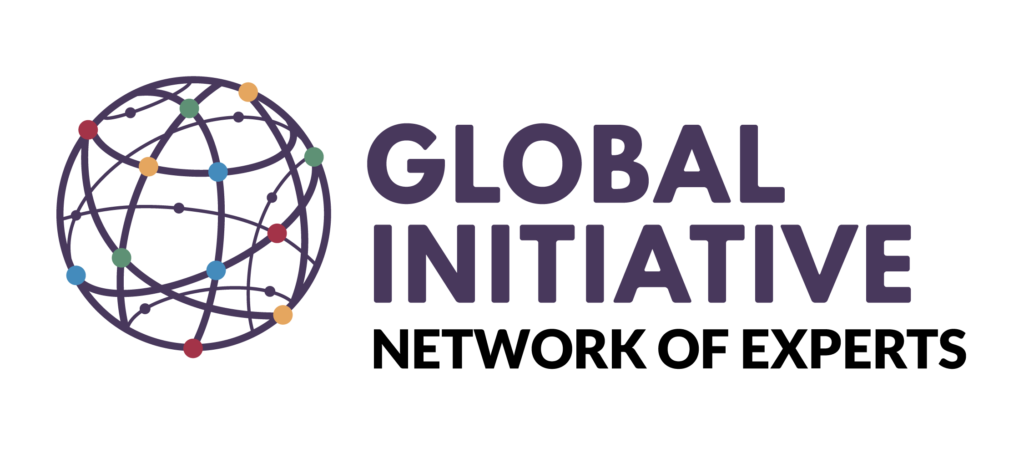 Michael Levi
Independent Expert
Michael Levi graduated from Oxford, Cambridge and Southampton Universities and has been Professor of Criminology at Cardiff University since 1991.  He has researched the control of white-collar and organised crime, corruption and money laundering/financing of terrorism since 1972.  His books include The Phantom Capitalists; Regulating Fraud; and Drugs and Money.  Recent distinctions include the Distinguished Scholarship award of the International Association for the Study of Organised Crime (2013); the Sellin-Glueck prize for international and comparative criminology, American Society of Criminology (2014); and Runner-Up for the Economic and Social Research Council's International Impact Prize (2017). He is a Fellow of the Learned Society of Wales; a Fellow of the Academy of Social Sciences; Associate Fellow, Royal United Services Institute; and Senior Research Fellow, RAND Europe He has recently completed work on the detection of insider cyber threats and pathways to cyber-enabled fraud; co-led an evaluation of the criminalisation of organised crime membership and special investigative measures in the EU; researched the extent and impact of bank de-risking and the process and impact of anti-money laundering evaluations. Current projects include the detection and prevention of online mass marketing frauds; and how domestic and transnational bribery are financed.
Public Positions and Roles in last four years
Member, UK Cabinet Office Counter-Fraud Cross Sector Advisory Board; Committee Member, European Criminal Law Association – ECLA (UK); Member, Center for Global Development Working Group on Illicit Money Flows; Advisory Group Member, Internet-Facilitated Organised Crime Threat Assessment (iOCTA), EC3, and Serious Organised Crime Threat Assessment (SOCTA), Europol; Scientific Expert, Ad hoc Drafting Group on Transnational Organised Crime (PC-GR-COT), Council of Europe; Member, Group of Experts on Corruption, European Union;  Member Strategic Advisory Group, RCUK's Partnership in Conflict, Crime & Security Research; Member, Committee on the Illicit Tobacco Market, US National Academy of Sciences; Non-executive member, Crime Statistics Advisory Committee, UK Statistics Authority.
Selected Publications
The Phantom Capitalists: the Organisation and Control of Long-Firm Fraud, 2nd edition https://www.routledge.com/The-Phantom-Capitalists-The-Organization-and-Control-of-Long-Firm-Fraud/Levi/p/book/9780754645160 Levi, M., Reuter, P. and Halliday, T (2017). 'Can the AML/CTF System Be Evaluated Without Better Data?' Crime, Law and Social Change, https://link.springer.com/article/10.1007/s10611-017-9757-4 Levi, M 'Assessing the trends, scale and nature of economic cybercrimes', Crime, Law and Social Change, 67(1): 3-20. DOI: 10.1007/s10611-016-9645-3. Levi, M., Doig, A., Gundur, R. Wall, D. and Williams, M.  'Cyberfraud and the Implications for Effective Risk-Based Responses: Themes from UK Research', Crime, Law and Social Change, 67 (1): 77-96. First online. DOI: 10.1007/s10611-016-9648-0. Levi, M. 'States, Frauds, and the Threat of Transnational Organized Crime', Journal of International Affairs, Fall/Winter, 66 (1): 37-48. ISSN: 0022-197X http://www.jstor.org/stable/24388250 Drivers & Impacts of Derisking, Artingstall, D., Dove, N., Howell, J., and Levi, M. (2016) London: Financial Conduct Authority. https:/www.fca.org.uk/your-fca/documents/research/drivers-impacts-of-derisking. The Implications of Economic Cybercrime for Policing, Levi, M., Doig, A., Gundur. R., Wall, D., and Williams, M., London: City of London Corporation. http://www.cityoflondon.gov.uk/business/economic-research-and-information/research-publications/Pages/The-implications-of-economic-crime-for-policing.aspx Unintended Consequences of Anti–Money Laundering Policies for Poor Countries,  http://www.cgdev.org/sites/default/files/CGD-WG-Report-Unintended-Consequences-AML-Policies-2015.pdf