Globally, connections between crime, war and insurrection are inescapable, and the undeclared struggle over the Donbas region in eastern Ukraine, before Russia's open invasion in February 2022, was no exception to the rule.
Since Russia first encouraged, facilitated, armed and bankrolled the rising of the rebellious pseudo-states of south-eastern Donbas in 2014, there had been a pervasive connection between crime, war and insurrection. Despite continued sporadic skirmishes, by 2015, it seemed that the conflict had largely stabilized. A violent and confused hybrid of insurrection and foreign invasion, had led to the creation of the self-proclaimed pseudo-states of the Donetsk and Lugansk People's Republics (DNR and LNR, respectively). Together, they controlled roughly 30% of the Donetsk and Luhansk regions, and had a combined population of approximately 2 to 2.3 million people. This was a status quo that not only encouraged criminalization, but was based on it. Industrial-scale smuggling of everything from coal to narcotics helped sustain the internationally unrecognized pseudo-states of Donbas; gangsters became militiamen; and money-laundering networks meanwhile bypassed sanctions.
Furthermore, although Ukraine and Russia were effectively in a state of undeclared war over Donbas, their criminals continued to cooperate across enemy lines, taking full advantage of the inability of law enforcement to do the same. It was not just that crime in Donbas affected Ukraine, Russia and the rest of Europe – although it undoubtedly did – but also that addressing its underworld dimension would have been an essential but tragically under-recognized aspect of any resolution of the conflict.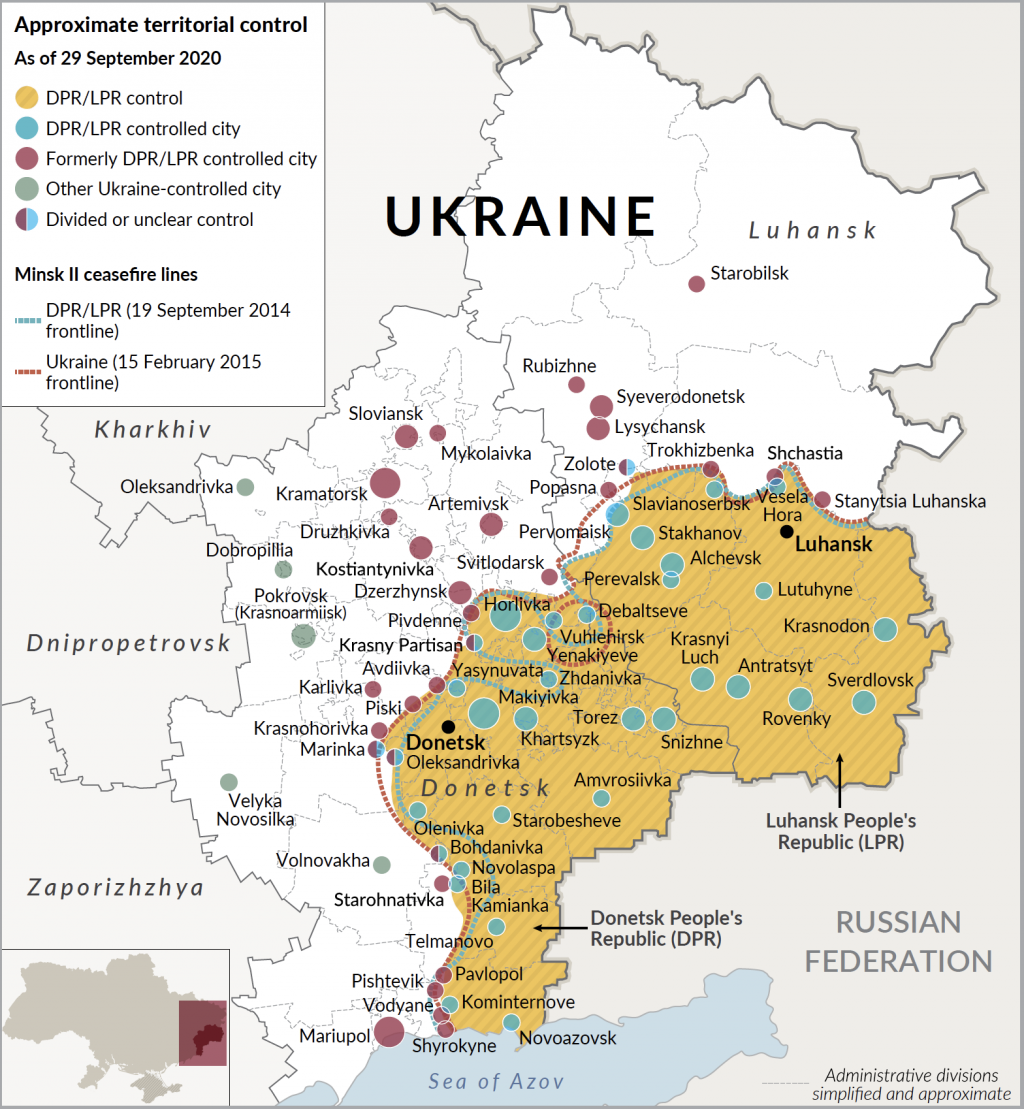 This report sets out not so much to recount the way that the DNR and LNR emerged and evolved, through an anarchic mix of Kremlin proxy intervention, local insurrection and gangster opportunism, but to describe and analyze the degree to which the conflict can be considered a criminal enterprise, as well as how it expanded and facilitated criminal markets from Russia and Ukraine, to Istanbul and Brussels.
As will be made clear in the recommendations, addressing the conflict would not just have struck a significant blow against organized crime in south-eastern Europe and beyond, but addressing its criminal dimension might have contributed to resolving the conflict before it exploded into full-blown war in February 2022.