THE GLOBAL INITIATIVE NETWORK
Meet the Experts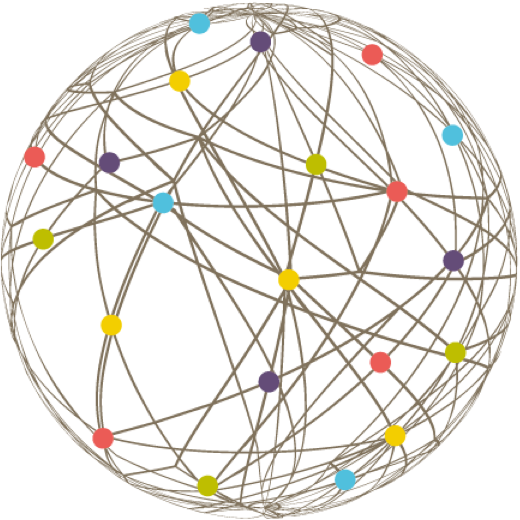 Zhongwei Jia
Epidemiological and Statistical Professor at National Institute of Drug Dependence, Peking university
Zhongwei Jia is an epidemiological and statistical professor in Peking University, her aim is to bring drugs studies closer to the public health in China. She is a member of the Chinese Expert Committee on the prevention and control of drug abuse. Her current works focus on: (i) estimating the effect of current policies on prevention and control on drug abuse as well as HIV, TB; (ii) modelling the epidemic of drug abuse, HIV and TB based on data rising from national surveillance and survey; and (iii) public health paradigm of prevention and control on drugs users.
Dr. Jia has carried out research on TB, HIV/AIDS, drugs abuse and other public health and science decision making since her Ph.D study under a joint supervision of interdisciplinary mentorship. She was also a 2012-2013 Takemi Fellow at Harvard School of Public Health and 2009-2010 Fogarty Fellow at the National Institute of Health (NIH), USA.  She began her academic career as an economic mathematics teacher in Yantai University, having taken degree in applied mathematical and computer science from China Ocean University.
After the pre-doctoral training of bioinformatics at Academy of Military Medical Sciences, she focused on communicable disease ecology (epidemiology) with a PhD at Beijing University of Post and Telecommunication, Institute for Microbial Epidemiology Institute for Microbial Epidemiology, Academy of Military Medical Sciences and China CDC under the joint supervision mentorship.
Publications
Zhongwei Jia, Zhiming Liu, Ping Chu, Jennifer M. McGoogan, Minchao Cong, Jie Shi &Lin Lu. Tracking the evolution of drug abuse in China,2003–10: a retrospective, self-controlled study,Addiction, 110 (Suppl. 1), 4–10,doi:10.1111/add.12769.
Jia Z, Mao Y, Zhang F, Ruan Y, Ma Y, Li J, Guo W, Liu E, Dou Z, Zhao Y, Wang L, Li Q, Xie P, Tang H, Han J, Jin X, Xu J, Xiong R, Zhao D, Li P, Wang X, Wang L, Qing Q, Ding Z, Chen RY, Liu Z, Shao Y. Antiretroviral therapy to prevent HIV transmission in serodiscordant couples in China (2003-11): a national observational cohort study. Lancet. 2013 Oct 5; 382 (9899):1195-203.