The civil war in Yemen has served as a battleground for Saudi Arabia and its allies against the Iranian-backed Houthi insurgents. While Saudi Arabia and its allies waged war in support of Yemen's internationally recognized government based in Aden, evidence suggests that the Houthis, in turn, have received training and other material support from the Islamic Republic of Iran.
A portion of this Iranian support has consisted of deliveries of small arms and light weapons (SALW) to Yemen, carried out by sophisticated, transnational maritime trafficking networks. Over the course of eight months, our researchers documented over 400 illicit weapons in 13 locations across Somalia – including the Type 56-1 assault rifle that had likely originated in Iranian arms shipments to the Houthis. This study cross-references the serial numbers of the Type 56-1s documented in Somalia against those of almost 5 200 similar rifles recovered in six locations between August 2018 and May 2021.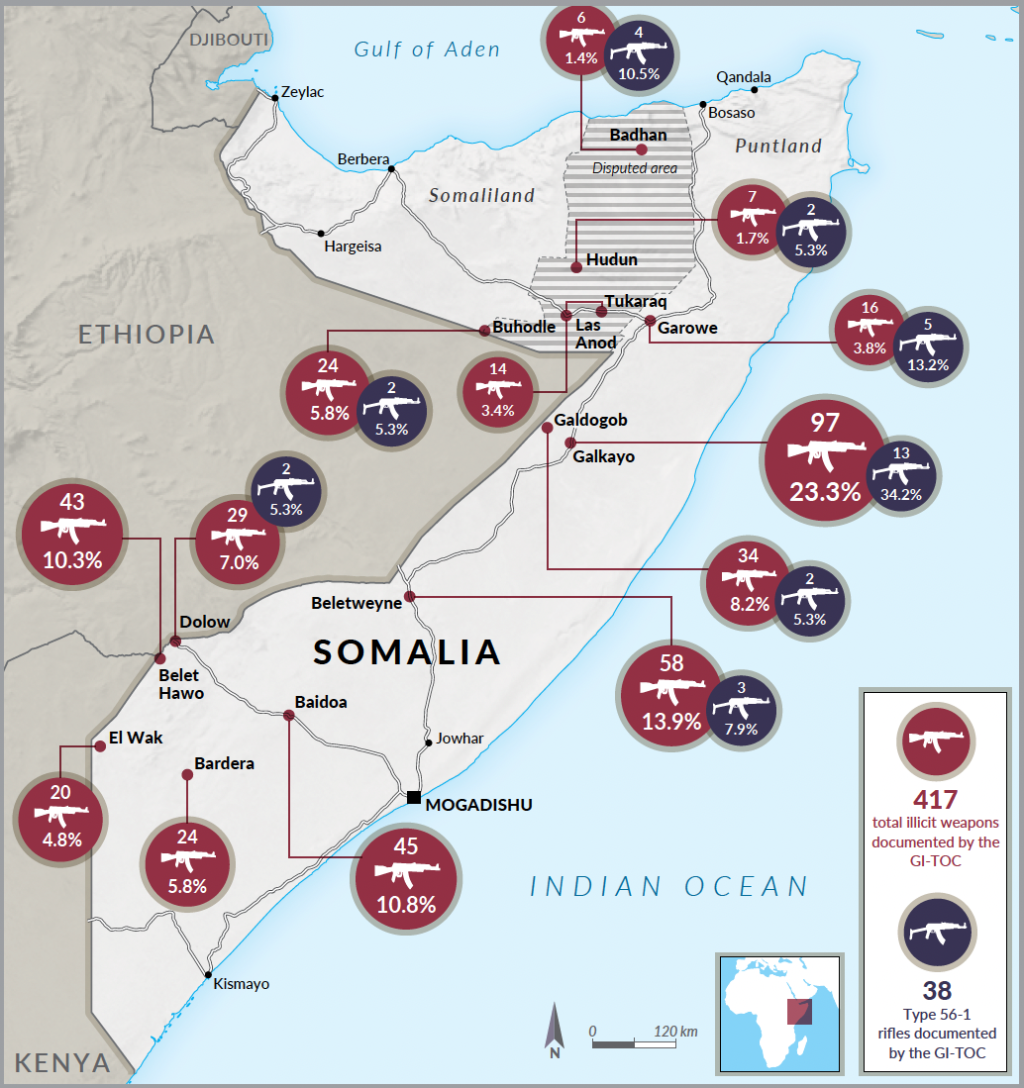 The proliferation of arms related to the Yemen conflict in Somalia has potentially serious security implications for Puntland and for the country as a whole, as well as for neighbouring Ethiopia and Kenya.
---
Subscribe to the GI-TOC East and Southern Africa mailing list to stay updated on our upcoming publications and initiatives.