In June 2020, a dhow named Al Bari 2 was seized in the Gulf of Aden by Saudi naval forces while reportedly transporting a consignment of arms from the Persian Gulf to Houthi insurgents in Yemen.
The GI-TOC's investigation into the Al Bari 2 seizure revealed the first known instance of a transnational trafficking network based in Somalia involved in the transfer of arms from Iran to the Houthis. The head of this network is a self-proclaimed agent for a Yemeni arms supplier with links to al-Qaeda and the Islamic State in Yemen.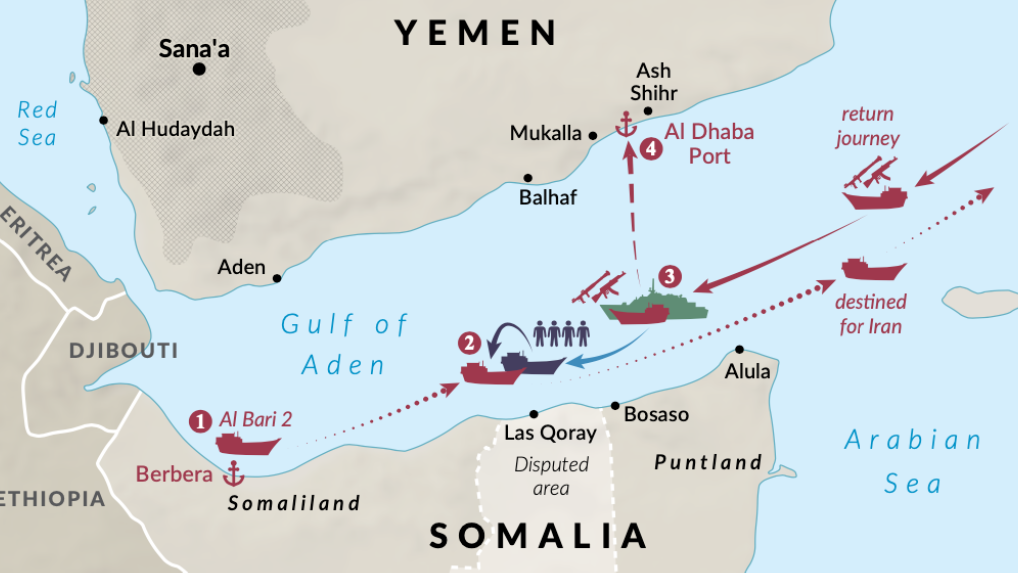 US Secretary of State, Mike Pompeo, highlighted the Al Bari 2 seizure as evidence that the UN conventional arms embargo on Iran – which expired on 18 October 2020 according to other Security Council members – should be extended to prevent Iran from arming the Houthis and its other proxies. Washington maintains that the terms of the 2015 Joint Comprehensive Plan of Action (JCPOA, or the 'Iran nuclear deal') had allowed it to unilaterally re-impose UN sanctions on Iran in September, under a process known as 'snapback'.
However, it is unlikely that UN arms restrictions would be effective at deterring sophisticated, transnational networks such as the one responsible for the Al Bari 2 arms shipment. Attempting to salvage the JCPOA is a more viable strategy towards reducing arms trafficking to the Houthis.
While the victory for the Democrats in the US election presents an opportunity for the US to re-join the JCPOA, the recent assassination of Mohsen Fakhrizadeh, a senior official in Iran's nuclear program, may create additional roadblocks to salvaging the deal.