Access the data visualization tool here> esa.globalinitiative.net/drugs/
---
Illegal drug prices are a significant factor in beginning to understand the fundamental characteristics of domestic drug markets. They are important variables in gaining a better understanding of the contexts, geographies and dynamics of the markets and flows in which these illegal substances exist.
Prices provide us with insight into the patterns of variability, stability or instability of a particular drug market; allow us to begin to identify marketplace and flow linkages; and they can be important metrics in the examination and understanding of drug-related policy and action. Examining drug markets through the lens of pricing and distribution systems is therefore an important starting point to understand the mobility characteristics of illegal drugs within and across markets and countries, how they move between each, and how responsive markets and distribution systems are to the various measures designed to disrupt or eliminate them.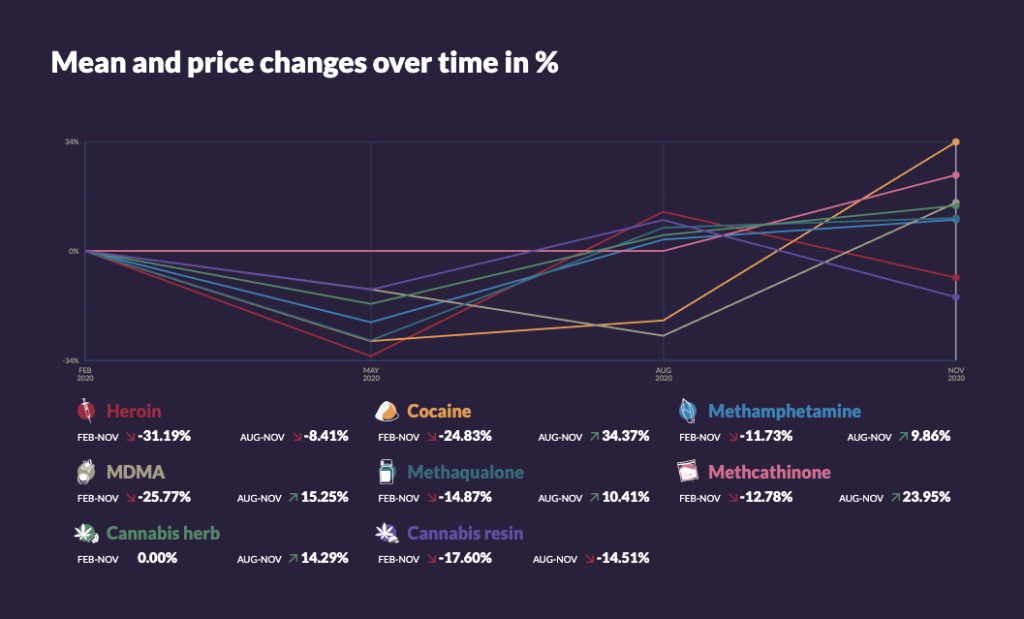 The research from which these data were derived was undertaken in partnership with communities of people who use drugs (PWUD) across South Africa. The design of the research tools, the collection of the data, and the analysis and presentation of results were undertaken together with our PWUD partners. Importantly, it is their knowledge and insight that contributes to a greater understanding of what is really happening within the markets in which they live.
---
Subscribe to the GI-TOC East and Southern Africa mailing list to stay updated on our upcoming publications and initiatives.