According to the Global Organized Crime Index, Guatemala ranks 23rd out of 193 countries in terms of high criminality and low resilience. Corruption, violence and lack of opportunities make hundreds of people vulnerable to the main criminal markets in Central America: human trafficking and human smuggling.
Central America obtained the highest scores for these criminal markets on the continent (6.44 for human trafficking and 6.19 for human smuggling) and is among the top five subregions in the world for both crime markets. Victims of human smuggling desperately flee their countries because of the violence perpetrated by local and transnational human-trafficking networks with the support of state-embedded actors.
Migratory flows from Central America break records every year. In 2020, Mexico detained more than 228 000 migrants coming from the region, while the US did the same with 1.7 million undocumented migrants attempting to cross its southern border. Currently, thousands of migrants from Guatemala are gathering in the border city of Tapachula, Mexico, waiting to reach the US. At all stages of the journey, they are at risk of falling prey to criminal actors who see them as just another commodity.
In 2021, 15 young men from the indigenous Mam community in western Guatemala were brutally killed in Mexico. They had been charged US$2 000 each by criminal actors who were meant to take them to the US, but who instead murdered them as they boarded the vehicles that would have taken them to their new lives. A dozen Mexican police officers were arrested for their role in the scheme and, in early 2022, 10 members of a criminal network comprising lawyers, judges and local authorities were captured in Guatemala.
The Index recognizes the resilience of communities living in places where there are high numbers of missing and murdered members of society. Through the resilience indicators set out in the Index, positive actions to confront crime are recorded and demonstrate that organized crime has not yet won, that hope for a dignified life exists and that communities are fighting back.
In early 2022, The Global Initiative Against Transnational Organized Crime (GI-TOC) held a meeting with partners in Latin America to exchange ideas on how the Index could become a tool for community resilience. Participants agreed that communities would have a greater understanding of this tool if it was presented to them through their own stories and with language familiar to their context.
The music video El Camino (The Road) is part of this outcome. It captures the experiences of people who have undertaken the dangerous journey to a better future and pays tribute to the resilience with which they manage to overcome the obstacles they face. This approach to the Index's data offers the opportunity to reflect on its results and findings based on known experiences: What criminal actors do migrants face on the road? What criminal markets are they escaping from? What indicator of resilience could be linked to their stories?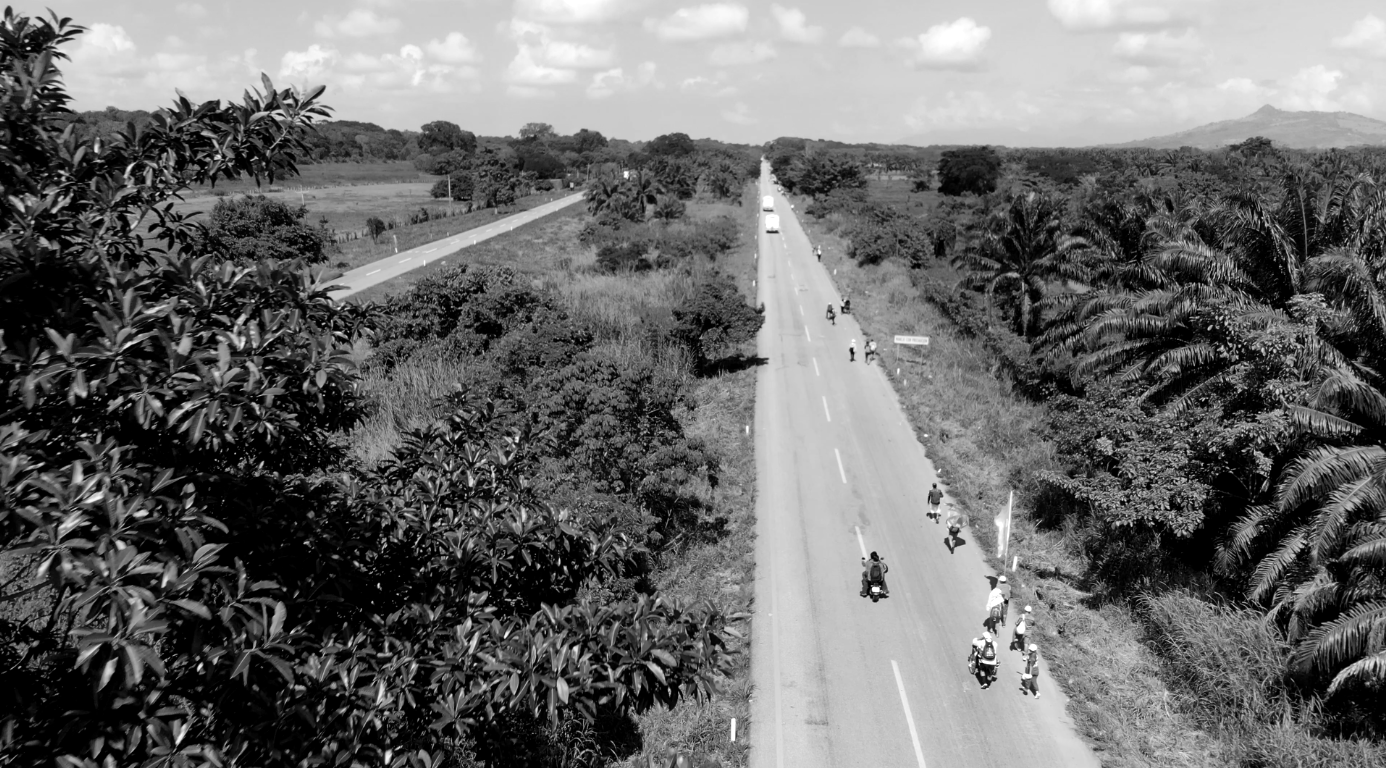 El Camino
Lyrics: Suina ft. Mayki Graff
Music: Fat Flava/Phantom Récords
Production: Barba Roja Récords/Dk dub pro
Camera and editing: Josue Decavele
Executive production: GI-TOC
---
About the Global Organized Crime Index
The Global Organized Crime Index is a multi-dimensional tool that assesses the level of criminality and resilience to organized crime for 193 countries along three key pillars – criminal markets, criminal actors and resilience. Developed over a two-year period, the Index draws from both quantitative and qualitative sources and is underpinned by over 350 expert assessments and evaluations by the GI-TOC's regional observatories.
The objective of the Index is to provide metrics-based information that would allow policymakers and continental and regional bodies to prioritize their interventions on the basis of a holistic assessment of where vulnerabilities lie and equip them with the means to measure the efficacy of their responses to mitigate the impact of organized crime.
---
Subscribe to the dedicated newsletter to get regular updates about the project