Concerned with the growing links between organized crime and the current health crisis, the Global Initiative Against Transnational Organized Crime had the privilege of bringing together four leading figures in Italy's fight against the mafia for a virtual roundtable to discuss how the mafia is repositioning itself during the pandemic, what the implications are and how the Italian government is responding.
We feature interviews with:
Federico Cafiero de Raho, Italian National Anti-Mafia and Counterterrorism Public Prosecutor
Nicola Morra, Chairman of the Parliamentary Anti-Mafia Commission
Franco Gabrielli, Italian Chief of Police and Director General of Public Security
Nicola Gratteri, Public Prosecutor of Catanzaro, Calabria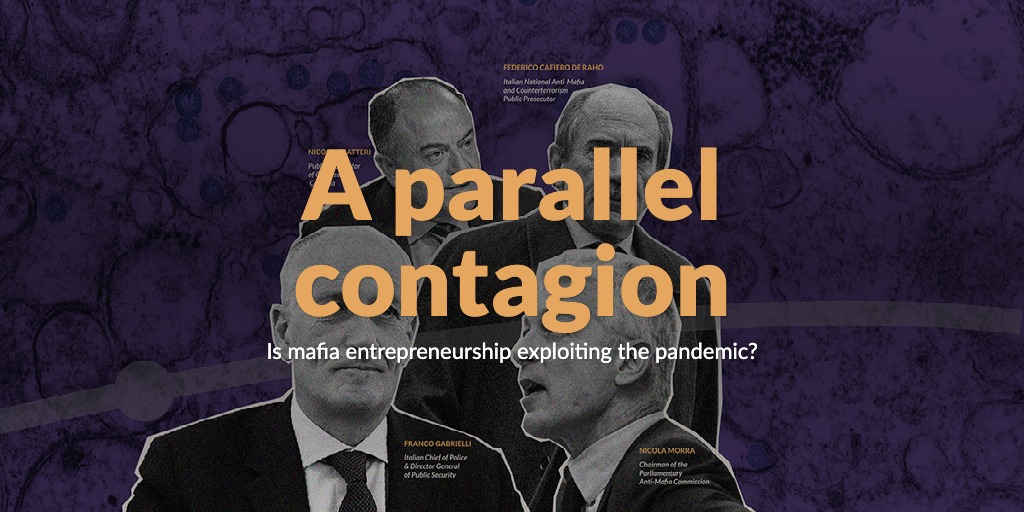 The interviews were led by Sergio Nazzaro, a journalist, writer and adviser to the Italian Anti-Mafia parliamentary commission. Since November 2018, Nazzaro has served as the spokesperson for both the President of the Anti-Mafia parliamentary commission and Italy's Deputy Minister of the Interior. In January 2020, he was appointed voluntary spokesperson for Italy's Deputy Minister of Health for the duration of the COVID-19 crisis. Nazzaro is a member of the GI-TOC Network of Experts.