Summary
This report presents an analysis of data on hits (contract killings) carried out in South Africa. The data has been compiled as part of the work of a collaborative project, Assassination Witness. The data that informs the report spans the period from 2000 to 2017 and the findings allow certain conclusions to be drawn about the evolving nature of the phenomenon of paid-for assassinations. The targeted killing of people – a form of organized crime that escalated rapidly towards the end of the data period – has a highly detrimental impact on South Africa's ongoing democratic project and often fragile governance systems. The study found that a large proportion of assassinations in South Africa are contracted for political, economic or social gain, and that commissioned killings also targeted professionals in the country's criminal-justice system. There are segments of the economy that nurture and feed this criminal market, notably South Africa's notoriously violent taxi industry, which provides a recruitment pool where hitmen can be hired. The findings of this report aim to inform a more effective policy response to the phenomenon of contract killings in South Africa in order that more can be done about it.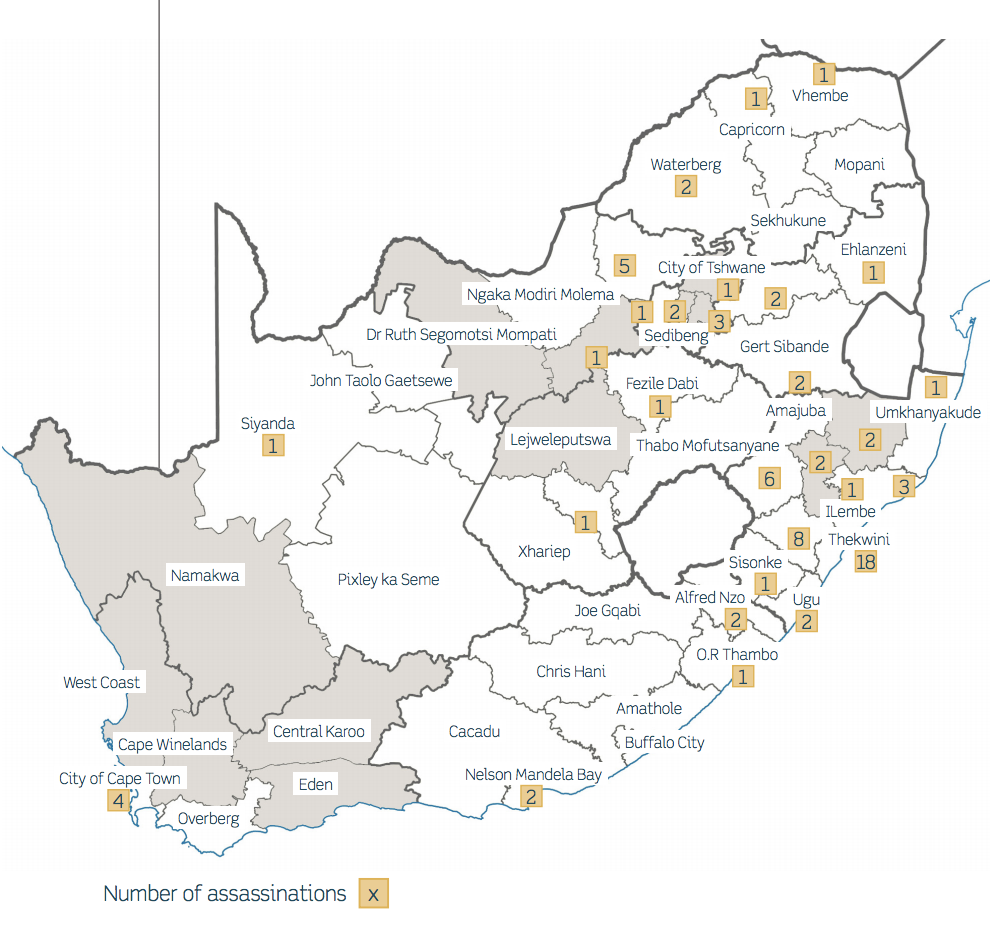 Various international studies provided the terminology, framework and background to understanding how and why contract killings become prevalent. But these analyses are largely focused on developed countries. It is important to note that the South African context, as is the case with other developing countries, is different from that of the Global North. In South Africa, the sheer number of hits is greater, the urgency of collecting the data more apparent and the need to act more pressing.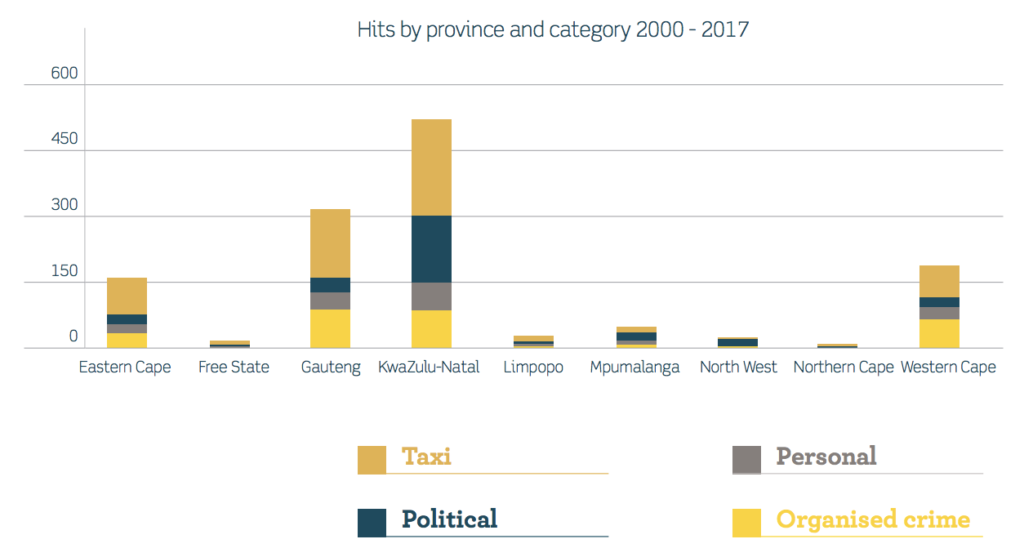 Key recommendations
Improve firearm control to reduce the flow of illicit arms.
Focus on reducing violent competition within the taxi industry.
Erode the 'nurseries of violence' that provide a supply of hitmen for hire.
Bolster prosecution-led investigations.
Expand efforts at monitoring assassinations and disaggregate homicide data, so that better-quality statistics on contract killings are made available.