The ENACT Organised Crime Index is an innovative tool designed to measure levels of organised crime in African countries and assess their resilience to organised-criminal activity. Comprising two composite metrics, the Index ranks countries both according to their levels of criminality on a score from 1 to 10 (lowest to highest crime levels) and according to resilience to organised crime from 1 to 10 (lowest to highest resilience levels). This, the first iteration of the Index, which will be updated every two years, includes the 54 countries of Africa; it therefore serves as a baseline assessment of the continent, while future, expanded versions of the tool will extend the geographic scope, with the intention that it will become a global, comprehensive resource
Snapshots from the launch event: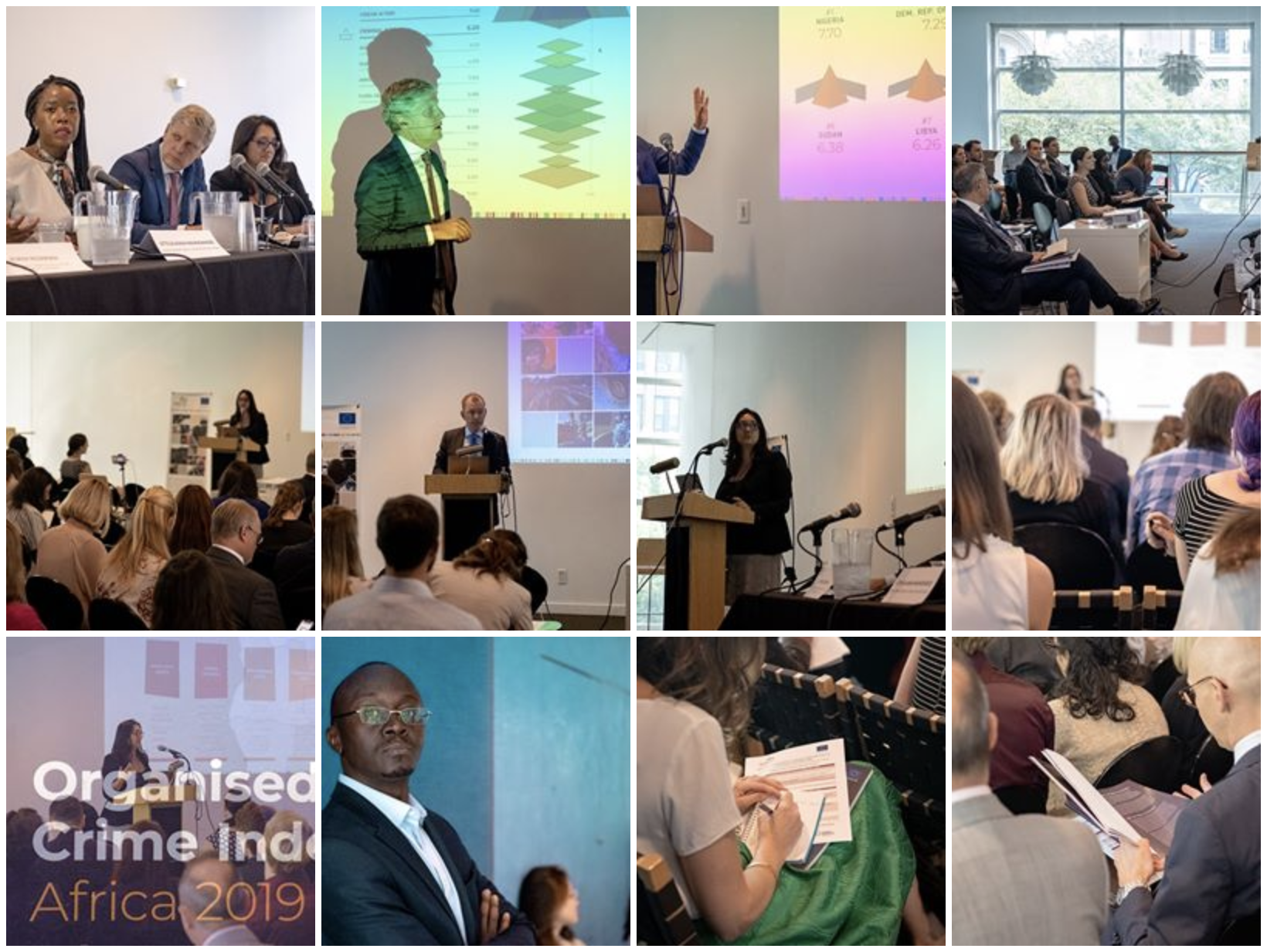 This Index provides the most comprehensive, expert-led assessment to date of the pervasiveness of criminal markets, the dynamics of criminal actors, as well as individual countries' effectiveness in establishing the mechanisms and responses needed to ensure robust resilience to organised crime. The Organised Crime Index, as an analytical tool, rests on three core parts: the scope, scale and impact of specific criminal markets; the structure and influence of criminal actors; and the extent and capacity of countries' resilience measures against organised crime. These three measures are used to assign each country a criminality score as well as a resilience score.
The Index is therefore designed to provide metrics-based information that allows policymakers, practitioners and other stakeholders to be better informed in terms of developing strategies to counter organised crime on the continent, and worldwide as the Index is continually extended.