Event Details
Where
Centre International de Conférences Genève (CICG), Geneva, Switzerland
Side event to the 8th Conference of Parties to the ATT
Addressing the increasing links between arms trafficking and other forms of organized crime
In person event. Only for attendees to the conference
13:15 CET/CEST
The illicit firearms trade is a threat to sustainable development, peace and security. Its proliferation not only escalates conflict but also facilitates other criminal activities.
Exploring the links between firearms trafficking and other forms of organized crime requires analysis of how guns enter illicit markets; how they enable other criminal markets to flourish; what actions are taken by governments to control their flow within and across borders; and the role firearms play in exacerbating crime and violence in communities across the world. If this is to be tackled, monitoring and deterring the trade in illegal firearms should be a top priority for governments.
Illicit firearms underpin much of organized crime as we know it today. Research in a number of regions has found that whether illegally produced, recycled from past conflicts, diverted from government stocks or smuggled from areas where the supply is legal and readily available, firearms and ammunition trafficking strengthen and expand illicit markets across the world.
According to the Small Arms Survey, globally there were approximately 857 million firearms in the hands of civilians in 2017. Of this total, only 12 per cent were reported as registered. In Latin America, one of the most violent regions in the world, the increased availability of firearms – particularly of assault weapons that began to flow south after the US federal assault weapons ban expired in 2004 – has been linked to an increase in homicides.
Conflict zones attract stocks of weapons, and firearms from previous civil wars and armed conflicts continue to circulate in these areas due to their long life cycles. Many of these find their way into the hands of criminals who use them to inflict violence both domestically and abroad. Firearms enable criminal groups to fight for dominance, deter state actors and threaten communities into submission, to request extortion payments, carry out robberies and hijackings, engage in poaching activities and partake in a myriad of other crimes.
The GI-TOC's Global Organized Crime Index 2021 ranks arms trafficking as the third most prevalent criminal market globally, and is particularly rife in Africa, the Americas and Asia. By enabling organized crime and criminal markets more generally, the illegal arms trade represents a serious threat to community resilience and democracy. According to the Index, arms trafficking is linked to human trafficking and smuggling, as well as to the illicit trade of non-renewable resources. Violent crime in Latin America and Africa, and drug trafficking in Europe have also been heavily linked to the presence of illicit arms markets.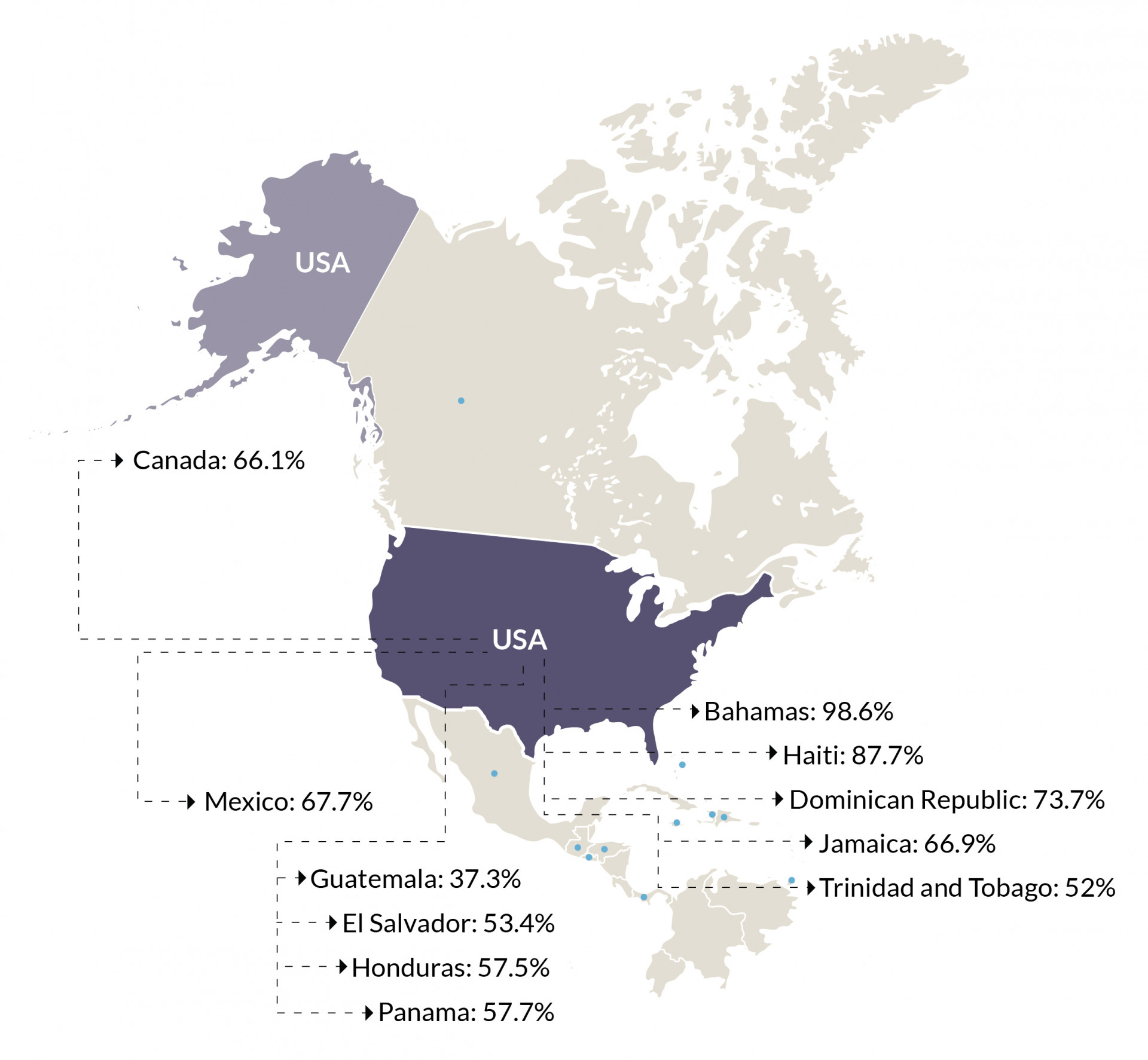 Based on GI-TOC research on arms trafficking patterns in a number of regions, this policy brief provides an overview of the sources and flows feeding the global illicit firearms trade and the impact this has on the dynamics of organized crime. The brief also examines the shortcomings of current international regulatory frameworks and offers recommendations for states, as well as regional and international organizations, seeking to counter this illicit market.