THE GLOBAL INITIATIVE NETWORK
Meet the Experts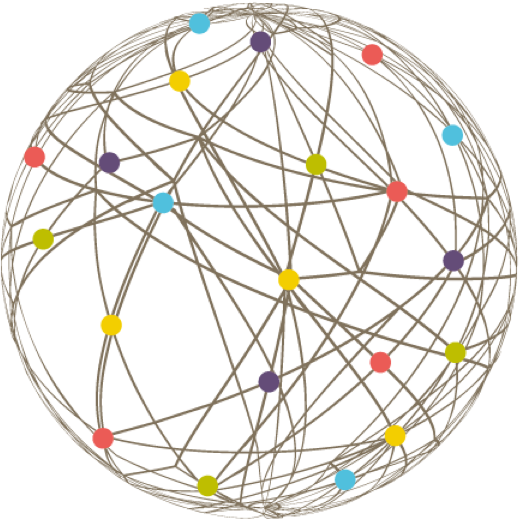 Mark Shaw
Director, Global Initiative against Transnational Organized Crime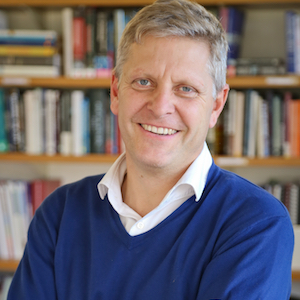 Mark is the Director of the Global Initiative, an Adjunct Professor at the University of Cape Town, and Senior Associate of the LSE International Drug Policy Unit, (LSE US Centre).
He was previously the National Research Foundation Professor of Justice and Security at the University of Cape Town, Department of Criminology.   Prior to joining UCT, Mark was a Director at a boutique consulting firm specialising in fragile states and transnational threats.  Mark lead projects and provided technical assistance to national governments, bilateral donors and international organisations in Libya, Afghanistan, Pakistan, Somalia, West Africa, the Sahel and Southern Africa, on security sector and criminal justice reform, and countering transnational threats.
Mark worked for ten years at the United Nations Office on Drugs and Crime (UNODC), including as Inter-regional Advisor, Chief of the Criminal Justice Reform Unit and with the Global Programme against Transnational Organised Crime, with extensive field work.  A South African national, before joining the UN, Mark held a number of positions in government and civil society where he worked on issues of public safety and urban violence in the post-apartheid transition.  He holds a PhD from the University of the Witwatersrand, Johannesburg and has published widely on organised crime, security and justice reform issues.
Recent Publications
M. Shaw and K. Thomas, 'The commercialisation of assassination in South Africa, 2000-2015', African Affairs.
M. Shaw and L.L .Skywalker, 'The Hammermen: Life and death as a gang hitman in Cape Town', Howard Journal of Criminal Justice (forthcoming).
M. Shaw, 'Crisis and contradiction: Justice reform, civil society and Zimbabwe's long transition', Acta Juridica 2016: Civil Society and International Criminal Justice in Africa – Challenges and Opportunities, Johannesburg: Juta, 2016.
M. Shaw, 'A tale of two cities: mafia control, the night time entertainment economy and drug retail markets in Johannesburg and Cape Town, 1985-2015', Police Practice and Research 17 (4), 2016.
M. Shaw and J. Rademeyer, 'A flawed war: Rethinking 'green militarisation' in the Kruger Park', Politikon 43 (2), 2016.
M. Shaw, 'UNGASS 2016: The focus on harm reduction is making us blind to the broader harms of organised crime,' in After the Drug Wars, London: LSE Ideas, 2016.
A. Kriegler and M. Shaw, A Citizen's Guide to Crime Trends in South Africa, Johannesburg: Jonathan Ball, 2016.
M. Shaw, '"WE PAY, YOU PAY": Protection economies, financial flows and violence', in Beyond Convergence. Washington DC: National Defense University, 2016.
M. Shaw and F. Mangan, Profits and Losses: Illicit economies and emerging patterns of organised crime as obstacles to peace and state consolidation in Libya, Washington DC, United States Institute of Peace, 2013
T. Reitano and M. Shaw, 'Briefing: Peace, politics and petroleum in Somalia', in African Affairs, October 2013
M. Shaw and T. Reitano, The Evolution of Organised Crime in Africa: Towards a new response, Institute for Security Studies, April 2013
W. Kemp, M. Shaw and A. Boutellis, The Elephant in the Room: How can Peace Operations Deal with organized Crime? New York, International Peace Institute, June 2013
T. Reitano and M. Shaw, The End of Impunity? After the Kingpins, what next for Guinea Bissau? Institute for Security Studies Policy Brief, June 2013
T. Reitano and M. Shaw, Check your blindspot: Confronting criminal spoilers in the Sahel, Institute for Security Studies Policy Brief, March 2013
M. Shaw and T. Reitano, 'Cocaine Politics in Guinea-Bissau: The link between drug trafficking and political fragility and its wider implications', Columbia Journal of International Affairs, January 2013
M. Shaw and W. Kemp, Spotting the Spoilers: A guide to analysing organised crime in fragile states, New York, International Peace Institute, New York, 2012
M. Shaw, Leadership Required: Drug trafficking and the crisis of statehood in West Africa, ISS Policy Brief No. 37. October 2012
M. Shaw, Interim Security Arrangements in States Transitioning to Democratic Rule, Research Memorandum, International Network to Promote the Rule of Law, July 2012
M. Shaw, Know your Enemy: An Overview of Organized Crime Threat Assessments, International Peace Institute, Issue Brief, October 2011
M. Shaw, 'Organised crime in Africa', in P. Reichel and J. Albanese (eds), Handbook of Transnational Crime and Justice, London, Sage, 2013
M. Shaw, 'Drug trafficking and the development of organized crime in post-Taliban Afghanistan', D. Buddenberg and W. Byrd (eds), Afghanistan's Drug Industry: Structure, Functioning, Dynamics and Implications for Counter-Narcotics Policy, Washington DC, World Bank, 2007
M. Shaw, 'The Middlemen': War Supply Networks in Sierra Leone and Angola, The Netherlands Institute of International Affairs, 2003
J. van Dijk, M. Shaw and E. Buscaglia, 'The TOC Convention and the need for comparative research: Some illustrations from the work of the UN Centre for International Crime Prevention', in H-J. Albrecht and C. Fijnout (eds), The Containment of Transnational Organized Crime: Comments on the UN Convention of December 2000, Freiberg, Max Planck, 2002