THE GLOBAL INITIATIVE NETWORK
Meet the Experts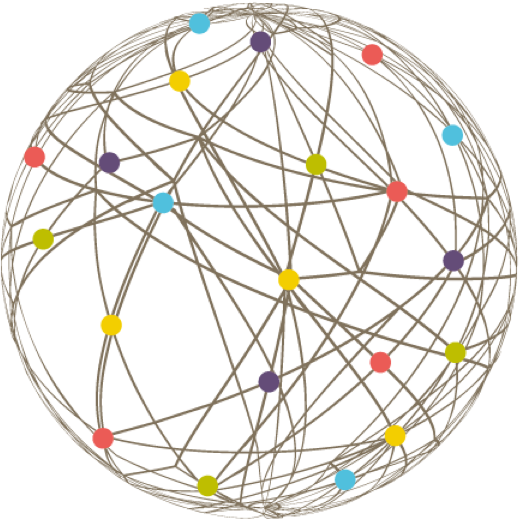 Catalina Uribe Burcher
Programme Officer-Democracy, Conflict and Security, International Institute for Democracy and Electoral Assistance (International IDEA)
Catalina's work at International IDEA focuses on research and policy-oriented analysis regarding the threats that transnational illicit networks pose to democratic processes in Latin America, West Africa and the Baltic States. In 2016 Catalina edited and co-drafted dealing with how organized crime affects political parties, elections, local democracy, and service delivery, respectively. Earlier she co-authored the book 'Illicit Networks and Politics in Latin America', as well as the report 'Illicit Networks and Politics in the Baltic States'.
In 2012 she was awarded the 'Drugs, Security and Democracy' fellowship from the Social Science Research Council, and during this time Catalina has also contributed various articles for inter alia ISN, Open Democracy and InSight Crime, as well as conferences at IPI, the UN and ODI.
Catalina is currently leading the design of an assessment tool that looks at the threat of nexus between organized crime and democratic politics, to be launched globally in 2017. Catalina is a Colombian lawyer specialized in Criminal Law. She holds a LL.M degree in International and Comparative Law from Uppsala University in Sweden. With over ten years of professional experience, Catalina has worked in Sweden, the US, Latin America, West and Southern Africa, and the Baltic States.
Recent publications
'Assessing the Threat of Nexus between Organized Crime and Democratic Politics: Mapping the factors', Journal on International Relations and Diplomacy, issue of No. 12 (2016)
Protecting Politics: Deterring the influence of organized crime on local democracy, International IDEA and the Global Initiative against Transnational Organized Crime, 2016
'Ayotzinapa then and now: Organized crime's grip on elections and political parties', International IDEA, 29 September 2016
'Mission Impossible', International IDEA, 12 September 2016
'From Netflix 'Narcos' to Peru: money, drugs and elections', openDemocracy, 15 March 2016
'Criminal Networks and their Influence in Democratic Systems: Baltic States Examples', The International Academic Forum (IAFOR), 2014
Illicit Networks and Politics in Latin America, International IDEA, NIMD and the Clingendael Institute, 2014
'Latin America Governed by Crime', ISN and InSight Crime, 20 March 2014
'Organized crime, Colombia's peace spoiler?', openDemocracy, 27 August 2014
Illicit Networks and Politics in the Baltic States, International IDEA, 2013
'The link between politics and organized crime in the Andean region', International IDEA, 22 January 2013
The Guide on Factors of Election-related Violence External to Electoral Processes, International IDEA, September 2013