The Global Initiative was honoured to participate in the Geneva Centre for Security Policy (GCSP) and Atlantic Council 2017 "Cyber 9/12 Student Challenge" as a judge on both days of the crisis simulation which requested the student teams to submit policy briefs and policy propositions to 'a group of EU policy makers' that show their ability to deal with crisis situations, analyse key issues and implications of different policy scenarios.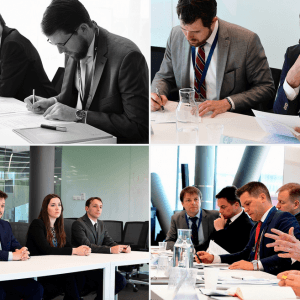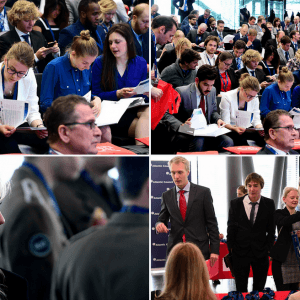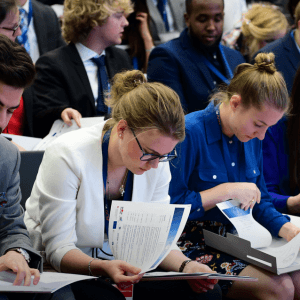 ---
About the Cyber 9/12 Student Challenge
We frequently hear the terms "Cyber 9/11" and "Digital Pearl Harbor" but we rarely discuss what they actually mean or how to handle the consequences and to manage this kind of crisis situation. The Cyber 9/12 Project explores how the international community should respond the day after a major cyber attack.
By closing the gap between tomorrow's policy makers and technical operators, the Cyber 9/12 Student Challenge is a policy-centered student competition requiring a multi-sector and interdisciplinary approach. Whereas most cyber competitions focus on technical capabilities, the Cyber 9/12 Student Challenge forces competitors to answer critical questions concerning cooperation between military and diplomatic actors, public and private actors, and the need to calibrate responses to the international community.
24 teams with over 60 students from 8 different nations from Europe, North America and Asia took part in the 2-day challenge, the final winner is the team STUXNET of the Geneva School of Diplomacy.