The Network makes the GI-TOC more than just another think tank in a crowded space.
The Global Initiative Network is the key resource body of the Global Initiative, providing a valuable forum for exchanging knowledge, expertise and advice.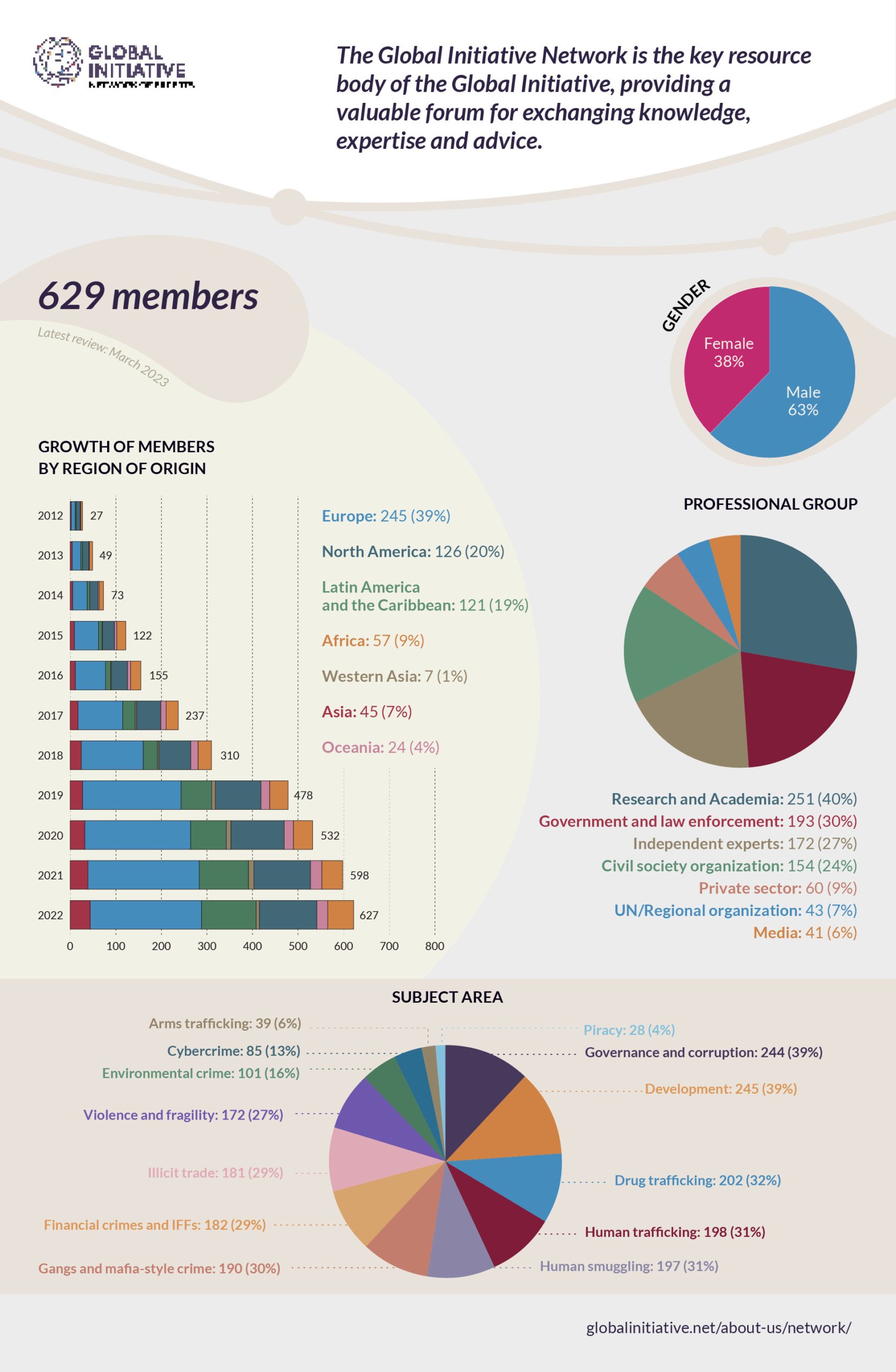 The GI-TOC Network constitutes the Annual General Meeting of the Global Initiative, and serves as a forum for influence, collaboration, coordination and expertise. This is a shared space, where frank debate can take place, experiences can be shared, connections can be developed across institutional lines and support can be sought by all affected by the impact of organized crime.
Membership of the Network can add value to the work of members and, in doing so, catalyze strengthened global responses to the challenges of organized crime.
MEMBERSHIP OF THE NETWORK
Potential members join the network upon invitation or recommendation by existing members. However, in exceptional cases, experts can also apply for membership. A committee of Global Initiative senior advisors, representatives of the Board and the secretariat review the applications for membership.
Membership of the GI-TOC Network is a voluntary and non-remunerated activity; it is a professional affiliation based on an individual's expertise. There are no membership fees payable, but active contribution to the work of the organization and the Network is appreciated.
Members do not represent their organizations, but join in their personal capacities.
Individual members' views do not necessarily reflect the views of the Global Initiative or those of the Network as a whole.
For any questions regarding the GI-TOC Network, membership, or for media enquiries , please get in touch with the Network Coordination Team: network@globalinitiative.net
We invite you to use our search tool below to explore the Global Initiative Network of Experts database. Please note that some members have chosen not to have an online profile on our website, and we fully respect their choice
The Network of Experts is at the heart of the work that the Global Initiative undertakes.