THE GLOBAL INITIATIVE NETWORK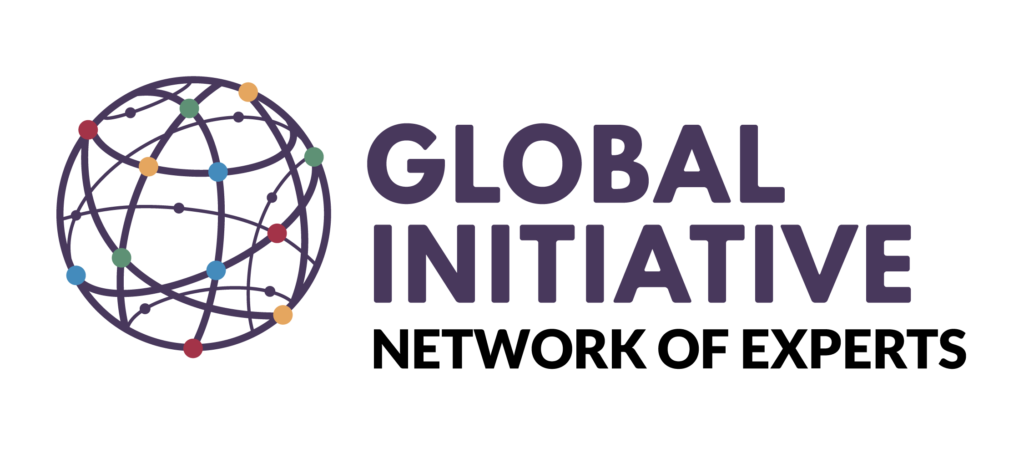 Mark Galeotti
Clinical Professor of Global Affairs, New York University, New York, USA
Mark Galeotti is a specialist in transnational organized crime, security affairs and modern Russia. He started his academic career concentrating on conventional security issues, including the impact of the Soviet invasion of Afghanistan and the implications of the disintegration of the USSR. However, in his fieldwork he encountered the rising new generation of gangsters carving out their portions of the decaying Soviet Union and was one of the first Western academics to recognize this as an emerging security concern. Since then, he has become increasingly interested in the transnationalisation of not just Russian but all forms of organized crime and their impact on the international order and development as a shadowy opposite to the global citizenship at the heart of the CGA's mission.
Dr. Galeotti read history at Cambridge University and took his doctorate in government at the London School of Economics, exploring the impact of the Soviet war in Afghanistan. He has worked as a researcher in the British Houses of Parliament and in the City of London, and in 1996-97 was attached to the British Foreign & Commonwealth Office in an advisory capacity, where his brief covered Russian foreign and security affairs. He was both Visiting Professor of Public Security at the School of Criminal Justice, Rutgers-Newark 2005-6 and a Visiting Fellow of the Oxford University Extra-Legal Governance Institute in 2007, but before joining the faculty of the Center for Global Affairs he had been head of the history department at Keele University in the UK and the founding director of its Organized Russian & Eurasian Crime Research Unit, the only such specialized center in Europe.
He has served as an advisor to the British Foreign Office and has worked with a wide range of commercial, law enforcement and government agencies, from the State Department to Interpol. Dr. Galeotti founded the interdisciplinary journal Global Crime and wrote a monthly column on post-Soviet affairs in Jane's Intelligence Review from 1991 to 2007.
He has published widely, with 13 authored and edited books to his name (most recently Russian Security and Paramilitary Forces since 1991, published by Osprey in 2013) and numerous other pieces, from articles in peer-reviewed academic journals to newspaper op-eds. His present projects include a global history of organized crime, an analysis of the Russian 'mafia' and a study of Russian paramilitary and security forces.
Publications
Books authored and edited
The Politics of Security in Modern Russia [edited] (London: Ashgate, 2010)
 Organized Crime in History [edited] (London: Routledge, 2009)
Global Crime Today: the changing face of organised crime [edited] (London: Routledge, 2005)
Criminal Russia: a sourcebook and coursebook on 150 years of crime, corruption & policing(Keele, ORECRU, revised 4th edition, 2003)
Russian and Post-Soviet Organized Crime [edited] (London, Ashgate, 2002)
Putin's Russia [edited] (London, Jane's, 2002), co-edited with Ian Synge
Gorbachev and his Revolution (Basingstoke, Macmillan, 1997). Elements of this book were republished within People Who Made History: Mikhail Gorbachev, edited by Tom Head (New York, Gale: 2003)
Jane's Sentinel: Russia (Coulsdon, Jane's, 1997)
Unstable Russia (Coulsdon, Jane's, 1996)
The Age of Anxiety. Security and Politics in Soviet and Post-Soviet Russia (Harlow, Longman Higher Academic, 1995). Translated into Czech as Cas Uzkosti (Prague, Orbis, 1998)
Afghanistan: the Soviet Union's last war (London, Frank Cass, 1995, new edition released in paperback 2001)
The Kremlin's Agenda (Coulsdon, Jane's Information Group, 1995)
  Chapters in books
'Russia', in B Elleman, S Kotkin & C Schofield (eds), China's Disputed Frontiers: twenty neighbors in Asia (Armonk: ME Sharp, 2012)
'Turkish organized crime: from tradition to business' in D Siegel et al (eds), Traditional Crime in the Modern World (New York: Springer, 2011)
'Crime in post-Soviet societies', in M Herzog-Evans (ed), Transforming Criminology, Vol. I(Olsterwijk: Wolf Legal, 2011)
'Introduction', in M. Galeotti (ed), The Politics of Security in Modern Russia (London: Ashgate, 2010)
'The Security Apparatus: Putin's praetorians', in M. Galeotti (ed), The Politics of Security in Modern Russia (London: Ashgate, 2010)
'Criminal Histories', in M. Galeotti (ed), Organized Crime in History (London, Routledge, 2009)
'The World of the Lower Depths: crime and punishment in Russian history,' in M. Galeotti (ed),Organized Crime in History (London, Routledge, 2009)
'The Criminalisation of Russian State Security', in R Bunker (ed), Criminal States and Criminal-Soldiers (London: Routledge, 2008)
'Foreword,' in J Finckenauer, Mafia and Organized Crime (Oxford, OneWorld, 2007)
'Private Security and Public Insecurity: outsourced vigilantism in modern Russia', in D Pratten & A Sen (eds), Global Vigilantes (New York: Columbia University Press and London: Hurst, 2007)
'Global Crime Today', in M Galeotti (ed), Global Crime Today (London, Routledge, 2005)
'The Russian Mafia: consolidation and globalization', in M Galeotti (ed), Global Crime Today(London, Routledge, 2005)
'"Brotherhoods" and "Associates": Chechen networks of crime and resistance', in R Bunker (ed),Networks, Terrorism & Global Insurgency (London, Frank Cass, 2005)
'What Implications for Russia's Development have Securitisation, Crime and Corruption?' in R Larrson (ed), Whither Russia? (Stockholm, FOI, 2004)
'Special Purpose Forces' and 'Ministry of Internal Affairs', in J Millar (ed), Encyclopedia of Russian History (New York, Gale, 2003)
'The Challenge of 'Soft Security': crime, corruption and chaos', in D Averre & A Cottey (eds), New Security Challenges in Postcommunist Europe (Manchester, Manchester University Press, 2002)
'Transnational Organized Crime: law enforcement as a global battlespace', in R Bunker (ed),Non-State Threats and Future Wars (London, Frank Cass, 2002)
'Putin and his Russia', in M Galeotti (ed), Putin's Russia (London, Jane's, 2002)
'Crime, Chaos and Control', in M Galeotti (ed), Putin's Russia (London, Jane's, 2002)
'Putin's Russia: an afterword', in M Galeotti (ed), Putin's Russia (London, Jane's, 2002)
'Underworld and upperworld: organized crime and global society', in D Josselin & W Wallace (eds), Non-State Actors in World Politics (Basingstoke, Macmillan, 2001)
'Stealing the Millennium: the Growing Challenge of Organized and Transnational Crime', in LENS Report 2001 (LENS, London, 2001)
'The Russia Mafiya: economic penetration at home and abroad', in A Ledeneva & M Kurkchiyan (eds), Economic Crime in Russia (Amsterdam, Kluwer, 2000)
'"Who's the boss: us or the law?"  The corrupt art of ruling Russia', in S Lovell et al (eds), Bribery and Corruption in Russia (Basingstoke, Macmillan, 2000)
'The "Power Ministries" and Russian Foreign Policy', in Godzimirski J (ed) New and Old Actors in Russian Foreign Policy (Oslo, NUPI, 2000)
'Crime, corruption and the law', in M Bowker & C Ross (eds), Russia after the Cold War (Harlow, Longman, 2000)
'The "Russian Mafiya" and Europe's narcotics problem', in Interpol and Technology in Partnership: fighting drug trafficking (London, Interpol/National Criminal Intelligence Service, 1999)
'Organized Crime in the Former Soviet Union: roots, resources and responses', in OSCE – a need for cooperation (Copenhagen, Danish UN Association, 1997)
'Russia and Eurasia: Out-of-Area Operations and Peacekeeping', in R Hall (ed), The World in Conflict, (Coulsdon, Jane's, 1995)
  Articles in Peer-reviewed journals
'Litvinenko, Aleksandr Valtervich', Oxford Dictionary of National Biography (2010)
'Criminal Histories', Global Crime 9.1/9.2 (2008)
'The World of the Lower Depths: crime and punishment in Russian history,' Global Crime 9.1/9.2 (2008)
'Forward To The Past: Organized Crime and Cuba's History, Present And Future', Trends in Organized Crime 9 (2006)
'The Transdnistrian Connection: Big Problems from a Small Pseudo-State,' Global Crime 6 (2005)
'The Russian Mafia: consolidation and globalization', Global Crime 6 (2004)
'Transnational Organized Crime: law enforcement as a global battlespace', Small Wars & Insurgencies, 13 (2002)
'"Brotherhoods" and "Associates": Chechen networks of crime and resistance', Low Intensity Conflict & Law Enforcement 11 (2002)
'Turkish organized crime: where state, crime and rebellion conspire', Transnational Organized Crime 4 (2000)
'The Mafiya and the New Russia', Australian Journal of Politics & History, 44 (1998)
'Russian Police and Security Apparatus in the 1980s and 1990s', Low Intensity Conflict & Law Enforcement 2 (1993)
'Perestroika, Perestrelka, Pereborka: policing Russia in a time of change', Europe-Asia Studies45 (1993)
'Organized Crime in Moscow and Russian National Security', Low Intensity Conflict & Law Enforcement 1 (1992)
  Selected other academic and professional journal articles
'Crime, Trafficking and Local and Global Solutions' [review article], Perspectives on Politics, September 2011
'Mohawk Mafia – smuggling in North American reservations', Jane's Intelligence Review, July 2011
'Retirement plans – Russian mafia boss contemplates his future', Jane's Intelligence Review, January 2011
'Russia's Reform Act', Jane's Defence Weekly, 29 September 2010
'Spirited Away: the rise of global kidnapping trends', Jane's Intelligence Review, April 2010
'People-trafficking and Illegal Migration: not just human but international security challenges',Perspectives on Global Issues, 4, 2 (2010)
'Eastern Empires: criminals infiltrate Russia's Far East', Jane's Intelligence Review, March 2010
'Force projections – the future of Russia's military reform', Jane's Intelligence Review, February 2010
'Route of the problem: trafficking and addiction threaten Russia', Jane's Intelligence Review, November 2009
'Behind the Scenes: Uralmash gang retreats into the shadows', Jane's Intelligence Review, September 2009
'Hard Times: organised crime and the global financial crisis', Jane's Intelligence Review, August 2009
'North Caucasus insurgents shift focus', Jane's Islamic Affairs Analyst, July 2009
'Multi-player Games: Central Asia pits powers against each other', Jane's Intelligence Review, March 2009
'Cold calling: competition heats up for arctic resources', Jane's Intelligence Review, October 2008
'Blood Brothers: the rise of Chechen organized crime', Jane's Intelligence Review, August 2008
'Bodies of Evidence: decoding tattoos used by criminal gangs', Jane's Intelligence Review, July 2008
'Empire of the Sun: Russian organised crime goes global', Jane's Intelligence Review, April 2008
'Radicalizing Russia's Caucasian Moslems', Jane's Islamic Affairs Analyst, October 2007
Raising the Roof: the rise of the Russian private security industry, Crime & Justice International, 95 (2006)
'Russia and Chechnya: not one war, but two', World Today 60 (2004)
'Russian Police Reform', Crime & Justice International, 2 (2003)
'Crime Pays', World Today 58 (2002)
'Business as Usual for Afghan Drugs', World Today 57 (2001)
'Russian security forces and organized crime: mafiya, militia and military,' Bulletin of theConflict, Security & Development Group, 12 (2001)
'Moscow Rules: reading between the lines about crime in Russia', Slovo 8 (1995)
'A Critical Absence of Will', Russia and the World 20 (1991)
'Baku, January 1990 – an exercise in desperation', Slovo 3 (1990)
'Why the Soviet Union needs a Professional Army', Defense Analysis 6 (1990)
'Civil Society in Uniform', Russia and the World 17 (1990)
'Life after the Party: Prokhanov's "Sufficient Defense"', Russia and the World 18 (1990)
The Military's New Battlefields', Detente 16 (1989)
  Published Reports
British Policy and Russian Crime: time to get serious?, memorandum submitted to and published by the House of Commons Foreign Affairs Committee, 1999
Private Security and Public Insecurity: the rise and implications of the Russian private security
industry, ORECRU Special Report, 1998
Heirs of the KGB, Jane's Intelligence Review Special Report, 1998
Turkish Organized Crime: the threat to the UK, for National Criminal Intelligence Service, 1997
Policing Russia, Jane's Intelligence Review Special Report, 1997
Russia's Praetorians: internal security and intelligence forces, distributed by the Office of the Special Adviser to the NATO Secretary General, 1996
Mafiya: organized crime in Russia and its international implications, Jane's Intelligence Review Special Report, 1996
The Rise of a Criminal Superpower:  Organized Crime in Russia, for US Department of Defense (National Defense University), 1995
Russia 2014, for US Department of Defense (National Defense University), 1994