In this issue, we begin with a profile of a hotspot of organized crime, this time the region of northern Kosovo. We explore what is going on behind the political rhetoric and take a closer look at the criminal economy in this subregion, particularly the smuggling of licit goods.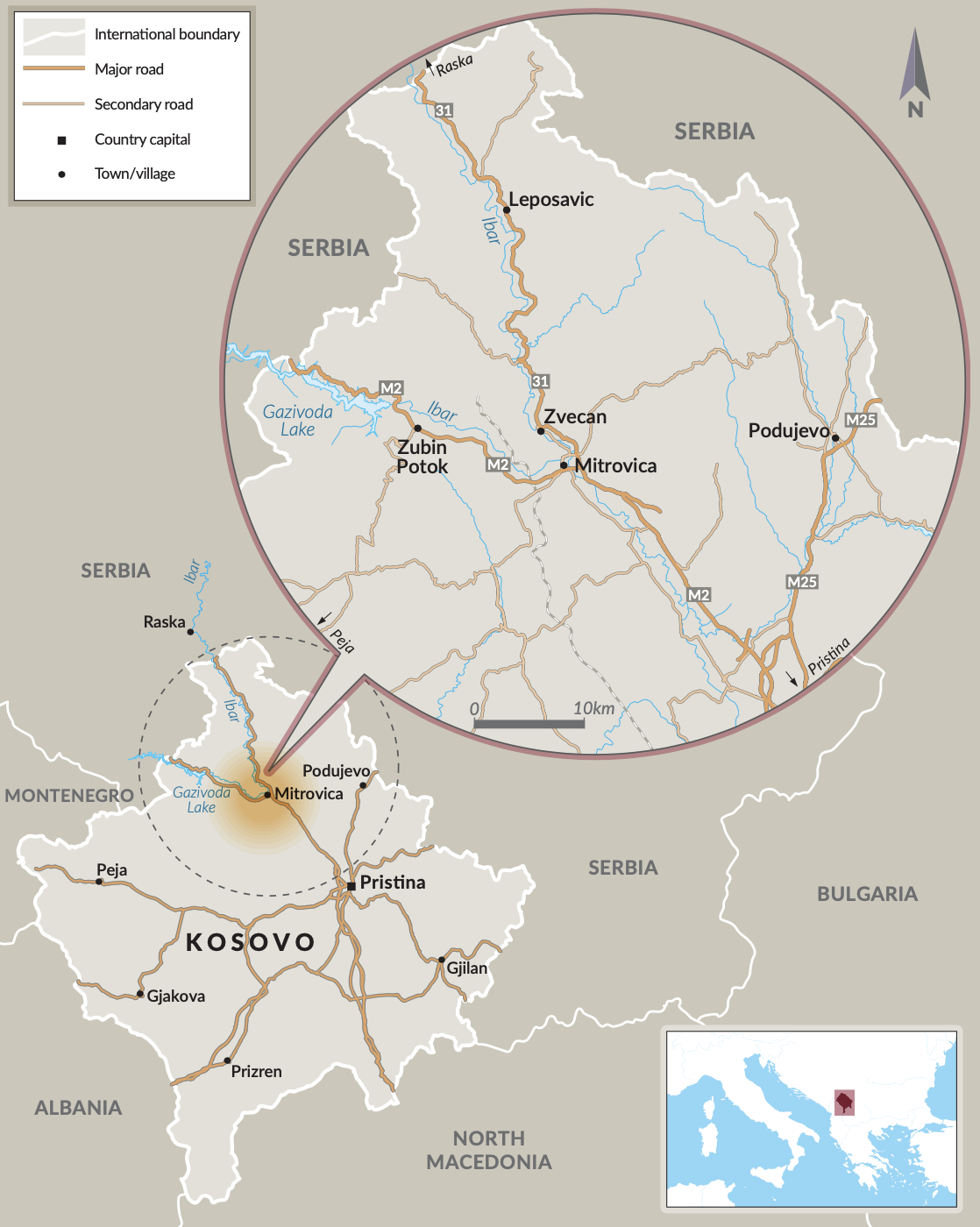 1. Links between politics, ethnicity and organized crime in northern Kosovo.
In mid-October, Kosovo police swooped into the city of Mitrovica as part of a series of operations designed to crack down on organized crime. What started as a targeted law enforcement operation quickly turned into a stand-off between the police and angry citizens.
2. What could be the impact of the Open Balkan initiative on organized crime?
Albania, North Macedonia and Serbia are forging ahead with the idea of an Open Balkan initiative to create an economic zone that would further improve political and economic relations and strengthen cultural ties between the three states. Efforts to promote greater regional integration, whether through the Open Balkan initiative or the Common Regional Market, should also be used as an opportunity to strengthen regional law enforcement cooperation in the fight against organized crime.
3. Blood feuds in Albania exploited by criminal groups.
Albanian society is sometimes portrayed as violent because of its harsh cultural norms, such as the blood feud. But this practice is mostly limited to northern Albania and its use is diminishing. Nevertheless, the blood feud is instrumentalized by organized criminal groups to enhance their fear factor, and it has been abused by some asylum seekers using fake attestation letters to claim that they are victims of blood feud.
4. Local initiatives: Resilience dialogues in the Western Balkans
.
In October and November, the Observatory of Illicit Economies in South Eastern Europe continued its in-person 'resilience dialogues' in the six capitals of the Western Balkans. Lively discussions were held in Tirana, Belgrade, Sarajevo and Pristina. The meetings provided an opportunity for civil society organizations (CSOs) to come together and share views on current activities as well as to discuss challenges that they face in their work.
5. Kicking out crime: Using martial arts to empower young Albanians.
As part of our series of conversations with representatives of CSOs in the Western Balkans who are strengthening local resilience to organized crime, we talk to Elion Puka, martial arts master and head of the Vllaznia tae kwon do club in Shkodra, Albania, about his work using martial arts to empower young people and keep them away from crime.
---