In this issue, we analyze the main findings related to the Balkans of the first-ever Global Organized Crime Index, launched by the Global Initiative in September 2021.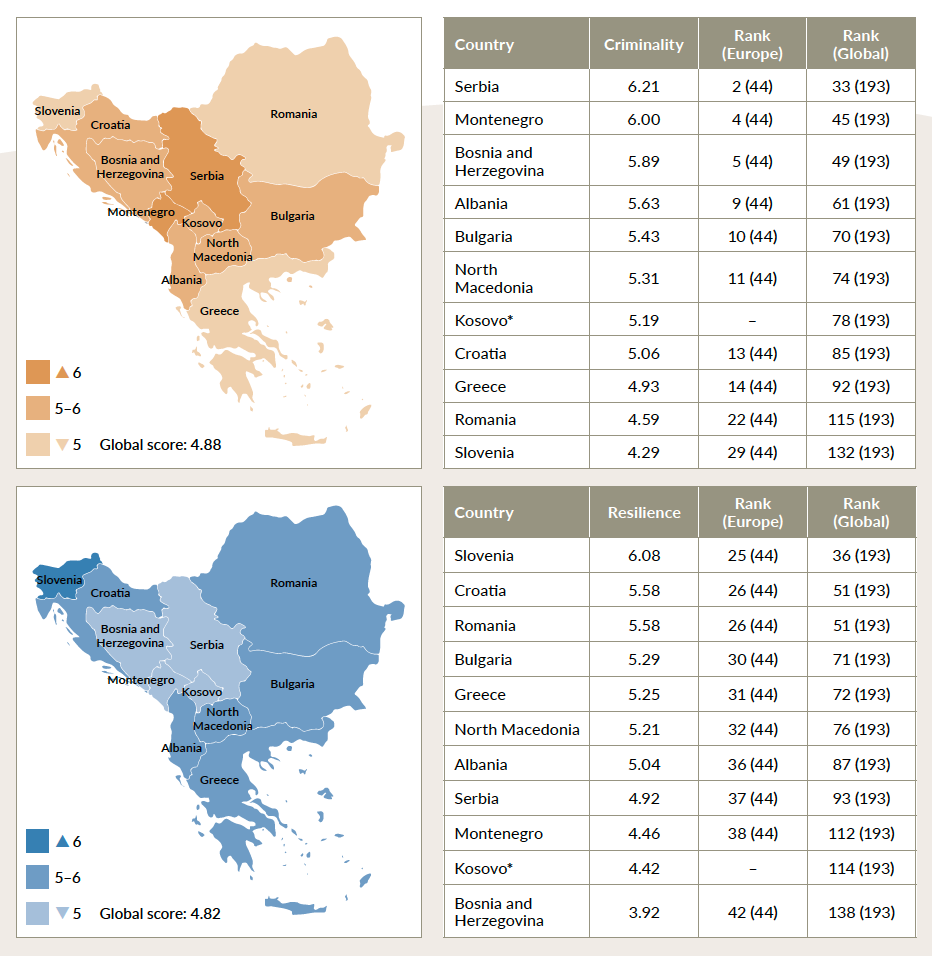 1. Balkan countries score poorly on the 2021 Global Organized Crime Index.
The results of The GI-TOC Global Organized Crime Index show that countries from the Western Balkans score higher than the global average in terms of criminality. Indeed, four of the Western Balkan Six (WB6) rank among the 10 highest-scoring countries in Europe on criminality.
2. Debunking the myth of the existence of a Balkan cartel.
In our research on illicit economies in south-eastern Europe, we have occasionally come across the expression 'Balkan cartel'. Although criminal groups from the Western Balkans have become more transnational and, in some cases, more powerful in recent years, our sense has been that they are not as united as the media sometimes implies.
3. Use of cryptocurrencies is gaining traction in the region.
In this article we look at how cryptocurrencies work, provide examples of cryptomining in the region and examine the challenges the region is starting to face, particularly in relation to cryptocurrencies as an element of illicit financial flows.
4. Building bridges between civil society and the government in North Macedonia.
This article looks at the GI-TOC resilience dialogues held in Skopje and highlights the challenges and opportunities of strengthening cooperation between civil society and the government in preventing and combatting corruption and organized crime.
5. 'Uncapturing' the state: Interview with North Macedonian NGO Eurothink.
We interviewed two leaders of the NGO Eurothink – Center for European Strategies as part of our monthly focus on CSOs working to increase resilience
to organized crime. Their work focuses in particular on strengthening implementation of chapter 24 of the EU acquis in North Macedonia, related to justice, freedom and security.
---