THE GLOBAL INITIATIVE NETWORK
Meet the Experts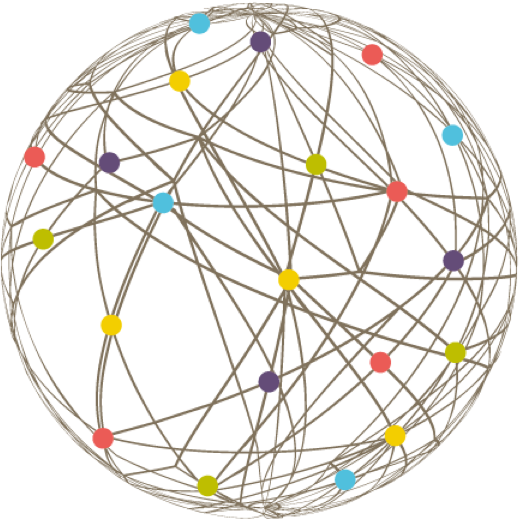 Silvia Maria Tăbuşcă
Director, Center for Human Rights and Migration, Romanian-American University School of Law
Dr. Silvia Maria Tăbușcă is a Law Professor at the Romanian-American University, School of Law (Director of the Center for Human Rights and Migration), and a Postdoctoral Research Fellow at the Romanian Academy (of Sciences) in Bucharest, Romania. She has been working in the field of international human rights protection for over ten years, with a specific focus on non-discrimination (Roma, disability, women) and, more recently, on human security (migration, refugees, and human trafficking). Silvia is recognised as a leading consultant (working with Milieu Ltd., Ramboll Management Consulting, UE institutions/MS embassies in Romania) and an independent expert, being involved in many national and international projects.
Before joining the Romanian-American University, Dr. Tăbușcă worked as a researcher for the University of Bucharest, School of Law, as a personal advisor (in the office of Monica Macovei) for the Romanian Ministry of Justice and as a human rights expert for the Permanent Mission of Romania to the United Nations – NYC. Since 2010, she has been a civil rights mediator with training in negotiation (PON/Harvard) and in effective rapid decisions (POJ/Yale).
Mrs. Tăbușcă holds a Doctorate in Law from the University of Bucharest, Romania, and a LL.M. in Intercultural Human Rights from St. Thomas University, Miami, Florida. Author of numerous academic papers, she is also a member of well-established professional networks: Global Initiative against Transnational Organized Crime, Council for European Studies – Immigration Research Network, Global Alliance for Justice Education, Professionals in Humanitarian Assistance and Protection, European Society of International Law, etc.
Dr. Tăbușcă has been nominated for the international award – 2015 "Hero Acting to End Modern Slavery".
Recent publications
"Human Trafficking in Eastern Europe. The Case of Romania," in Human Trafficking, Public Health and the Law, co-author, Thieme Verlag, Germany, 2014, ISBN 978-3-13-175601-5
The Romani Peoples and Their Right to Cultural Heritage, Wolters Kluver, 2013, ISBN 978-606-8201-62-7
Impacts of the ECHR and ECJ's Decisions on the National Legal Systems, C.H. Beck, 2012, Romania, ISBN 978-606-0060-5
"Trafficking in Persons and International Trade," WSEAS Recent Researches in Applied Economies & Management, pp. 352-358, ISBN: 978-960-474-323-0, ISI-Thomson Reuters.