THE GLOBAL INITIATIVE NETWORK
Meet the Experts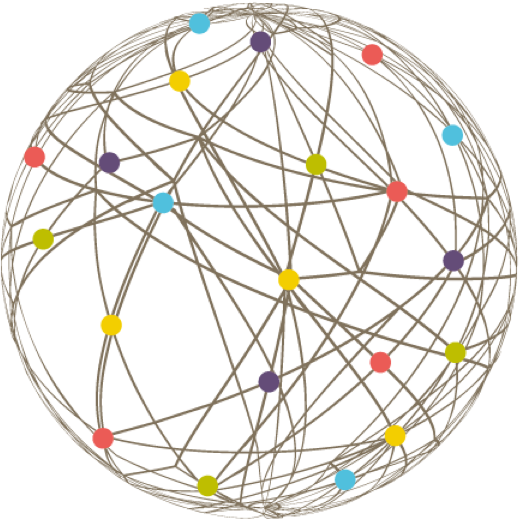 Brad Brooks-Rubin
Global Director of Development and Beneficiation, Gemological Institute of America
Brad Brooks-Rubin is the Global Director, Development and Beneficiation, for the Gemological Institute of America (GIA). In
this role, he works to support GIA's efforts to contribute to economic development projects in gem and jewelry producing countries. He also advises GIA on issues related to responsible sourcing in the gem and jewelry sectors.
From 2009-2013, Brad served as the Special Advisor for Conflict at the United States Department of State. In this capacity, he provided working level representation for the United States in the Kimberley Process (KP), serving as the U.S. focal point for the work of the KP's Working Group on Monitoring and the Committee on KP Review. At the Department of State, Brad also contributed to U.S. efforts related to conflict minerals in eastern Congo, particularly in the area of corporate due diligence and on a range of issues related to artisanal mining.
Prior to joining the Department of State, Mr. Brooks-Rubin served as an Attorney-Advisor in the Treasury Department's Office of the Chief Counsel (Foreign Assets Control), where he provided advice on a range of economic sanctions issues related to, inter alia, Sudan, the Former Liberian Regime of Charles Taylor, and counterterrorism.
Mr. Brooks-Rubin worked as an associate at LeBoeuf, Lamb, Greene & MacRae, L.L.P. before joining Treasury and as Counsel in the Trade Controls practice at Holland & Hart, L.L.P. from mid-2013 to mid-2014.
Mr. Brooks-Rubin is a graduate of Washington University in St. Louis and Georgetown University Law Center.
Recent publications
Brad Brooks-Rubin (2014), "Are We Beginning to See the Light? Lou Reed and Supply Chain Responsibility," CSRWire, 2 January, http://www.csrwire.com/blog/posts/1163-are-we-beginning-to-see-the-light-lou-reed-and-supply-chain-responsibility.
Steven Pelak and Brad Brooks-Rubin (2013), "Putting the 'Enforcement' into the Financial Crimes Enforcement Network," Holland & Hart, 1 October, http://www.hollandhart.com/putting-the-enforcement-into-the-financial-crimes-enforcement-network/.
Brad Brooks-Rubin (2013), "What China's 2014 Chairmanship of the Kimberley Process Could Tell the World," Ethisphere, Q3 2013, http://ethisphere.com/magazine-articles/what-would-kimberley-do/.
Brad Brooks-Rubin (2013), "Conflict Minerals Reporting: It's OK to Say You Aren't Conflict-Free (For Now)," Business for Social Responsibility, 12 August, http://www.bsr.org/en/our-insights/blog-view/conflict-minerals-reporting-its-ok-to-say-you-arent-conflict-free-for-now.